May 6th, 2017 Raceworz Fontana Recap
Kraftwerks Performance was a proud vendor at Raceworzs in Fontana on May 6th, 20...
What a great Saturday it was! A bit cold, but full of great people and cool cars! A lot of us wished we brought our "Not all boost is created equal" hoodies, and we will definitely consider the weather next time! We had 4 supercharged vehicles on display that received a lot of love from the beautiful models attending  the event. Enjoy!
Johnny @fg4_garfield_coupe (give him a follow) had his 9th Gen Kraftwerks Supercharged Civic Si on display and, as you can see, got a lot of attention! It was his first time repping Kraftwerks Supercharger at our booth and hopefully not last!
Representing Team NvUS and Skunk2Racing.
Gorgeous Charise @ChariseJeanine smiled for the camera and was so sweet so head over to instagram now and follow her account!
Our Customer Service rep Douglas @Sucio_5o showed off his pony and put on quite a show. Doug owns a 2012 Ktaftwerks Supercharged Mustang GT with aftermarket headers, exhaust, intake manifold and Grams Performance throttle body. He is also our beta tester for the new Mustang kit that will hit the market this summer.
Just look how nicely our kit fits in the bay. And check out that massive blower!
Doug's Mustang was getting mad love from the ladies. Give Mimi @MimiDimpless a follow.
You should be following Charise @ChariseJeanine by now.
With the lovely Lilly @lovelillyevans out here.
One and only Karen @_karendenise_ showing us some love.
Dave Zehntner showed off his 2003 supercharged S2000/ap1 with all new 30 mm belt. His s2k makes 450+Hp and 250+TQ.
Our S2K kit utilizes an impressive C38-81 head unit that features a 7.5:1 step-up ratio, a max impeller speed of 120K, and is capable of moving enough air to support a whopping 720HP!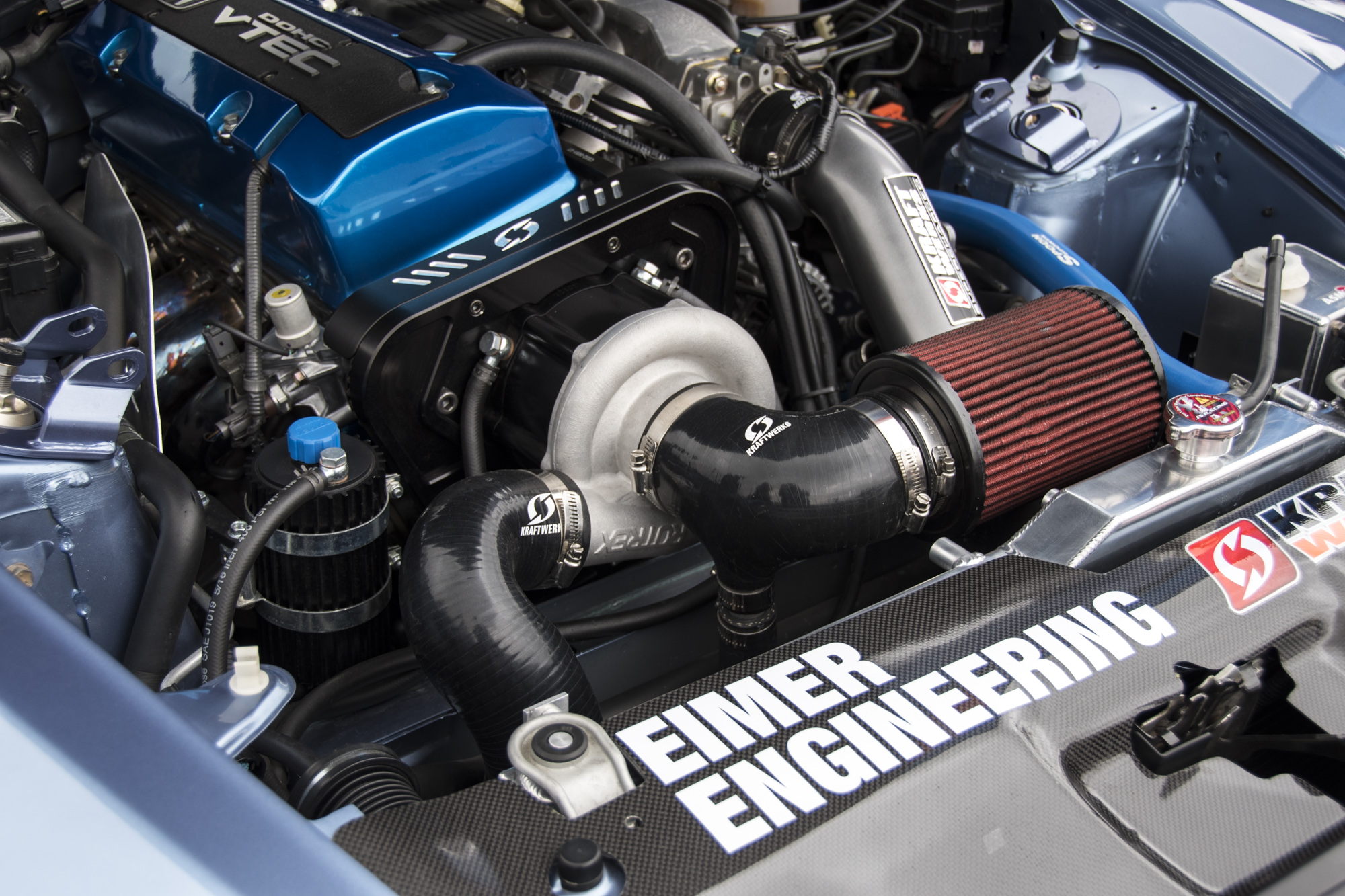 Matt @nvus_4dr from Team NvUS was sporting our Race Kit.
Check out that impressive blower tucked in there.
Matt's got a good taste.
What a good show it was! Thank you, everyone for coming out in the cold weather and supporting the industry! And remember, not all boost is created equal.